As business owners, we've all been there…
The IRS comes knocking, demanding payment for tax laws that are hard to understand. This takes valuable time away from you, your business, and your family.
Your bills are stacked sky-high. You are $50K+ in debt, and you don't know what steps you need to take.
That is where Affiliated Tax Solutions comes in.
Our Process Is Simple
We won't sell you services that you don't need. We are here to resolve your tax problems.

Schedule your Free Consultation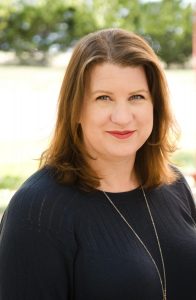 Affiliated Tax Solutions is led by Carrie Nevarez. They are a team made up of Enrolled Agents, CPAs & Tax Attorneys with decades of experience.
Carrie has extensive experience in the legal and accounting fields, and is a member of the National Association of Enrolled Agents & the American Society of Tax Problem Solvers.
"Carrie has genuinely been the best extension of our team that we could have ever dreamed to have at Davidson Sheen. Consistently going above and beyond her duties to assist with our last-minute bookkeeping needs. Carrie's attention to detail, accuracy and acute expertise in accounting has truly been a blessing to our firm.
 In addition to all the work she does for us, she always takes the time to teach us the most efficient way to run our books. Never making us feel lousy for our mistakes or mishaps. Instead taking the time out of her busy schedule to teach us and let us learn from our mistakes.
 Affiliated Tax Solutions professionalism with that down home country welcome will have us continuing business with them for many years to come."